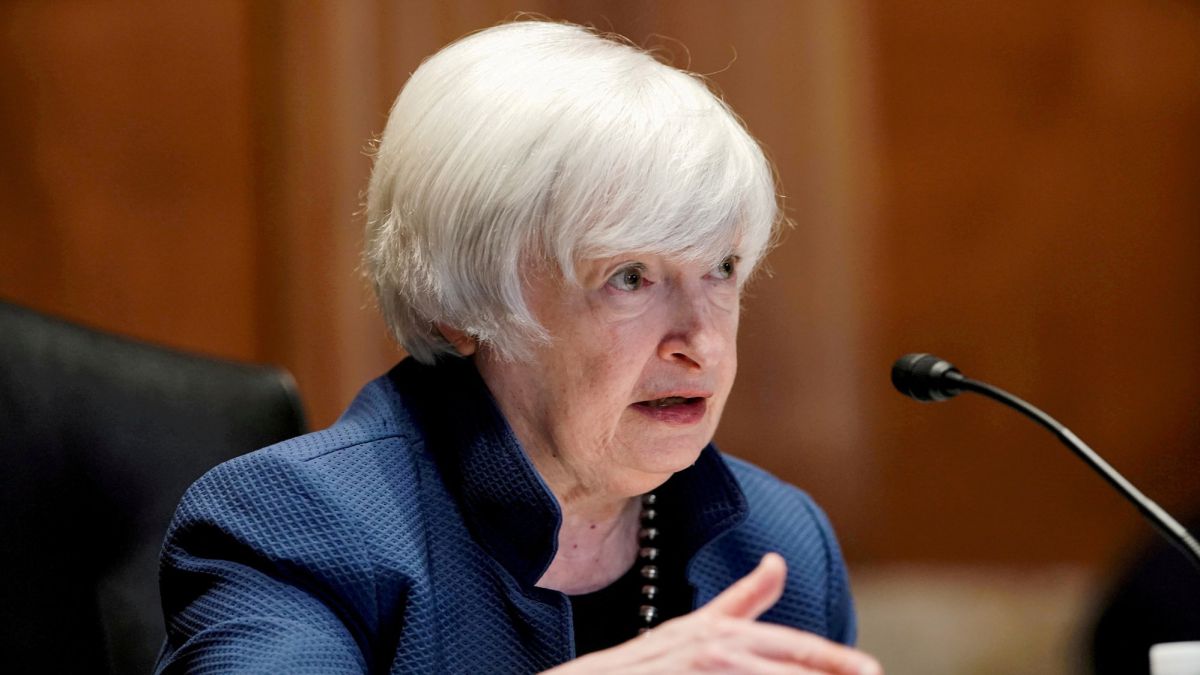 What is corporation tax? What is the minimum corporate tax rate?
Taxable corporate profits are the taxes levied on the profits of a company. The current rate in the United States is 21 percent, up from 35 percent before 2017, and represents 6.6 percent of total federal revenues. However, due to various tax breaks and incentives, many businesses pay very little or no corporate tax. After a new global agreement, with 136 other countries, the corporate tax reference should be set at 15%, but Democrats want to go further.
It can be argued that the minimum global corporate tax rate of 15% – an initiative of this administration defended by @SecYellen–is the most important international initiative of the United States for many years.

– David Rothkopf (@djrothkopf) 28 October 2021
In combination with President Biden's commitment that the the rich and big business will start paying their fair share, a bill is introduced which means that global companies will have to pay more taxes than ever before. This is what the Democrats are trying to change to finance their social spending plans, the framework of which is expected to be released Thursday, October 28.
Why discuss the corporate tax rate?
Democratic senators on Tuesday unveiled legislation that could have a significant effect on how the IRS collects taxes from large corporations. A 15% minimum tax on the most profitable companies is in the process of being tabled and could be included in the Democratic framework for the adoption of a law very soon.
The minimum corporate tax targets public and private companies that show over $ 1 billion in annual profits over a three-year period, which means that the changes made will largely be aimed at large companies. This also includes companies headquartered abroad, which are taxed on their profits made in the United States. Small business owners will not be affected by the changes.
A minimum corporate tax would prevent giants from paying $ 0 in tax after making huge profits – yes, Amazon, I'm watching you. We have to do this.

– Elizabeth Warren (@ewarren) October 26, 2021
You could say that 15 percent is well below the 21 percent already in place in the law. But due to so many breaks and loopholes, companies can pay well below that 21% value. For exemple, Amazon paid no federal corporate taxes between 2016 and 2018. The the next time they pay taxes, in 2019, they only paid 1.2% of their profits. This is what the new bill introduced seeks to eliminate.
"What we have put in place is built around the proposition that companies should pay their fair share and profitable companies should never pay zero taxSenate Finance Committee Chairman Ron Wyden told reporters.
What are the developments in the negotiations in recent days?
In addition to additional taxes for businesses, billionaires have been targeted as a target. Speaker of the House of Representatives Nancy Pelosi said Democrats hope the plan to tax the super rich will raise up to $ 250 billion to help finance the widening of the social safety net and the fight against climate change.
In total, 700 billionaires would be affected by the change.